For the 8th consecutive day, Sri Lanka's Daily Covid cases below 1000. Today Sri Lanka records the lowest single-day coronavirus cases after 90 days as only 786 COVID cases reported. Today caseload considered as the lowest reported case in the fourth coronavirus wave in Sri Lanka.
According to official stats Sri Lanka's weekly average of PCR tests count show about 7,400 per day. Test positivity rate has decreased to 12.1%. It was around 35% during early September.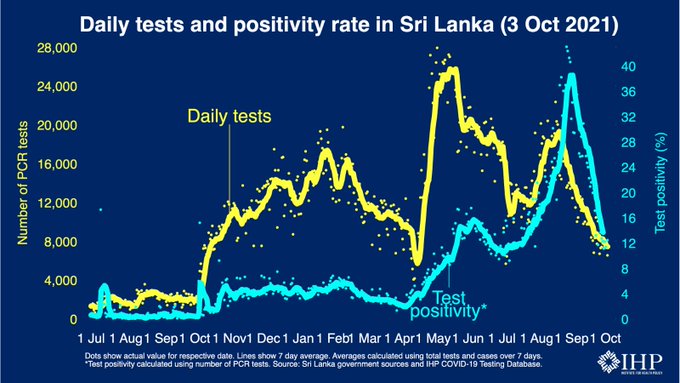 Sri Lanka has reported 521,218 COVID-19 cases out of which 477,374 patients have recovered and been discharged from hospitals. Meanwhile the active patient count has slightly increased to 30,742. A total of 13,102 deaths have been reported from the virus.