Several Police Trucks that were parked at Galle Face Green have been removed after images of it circulated widely on social media.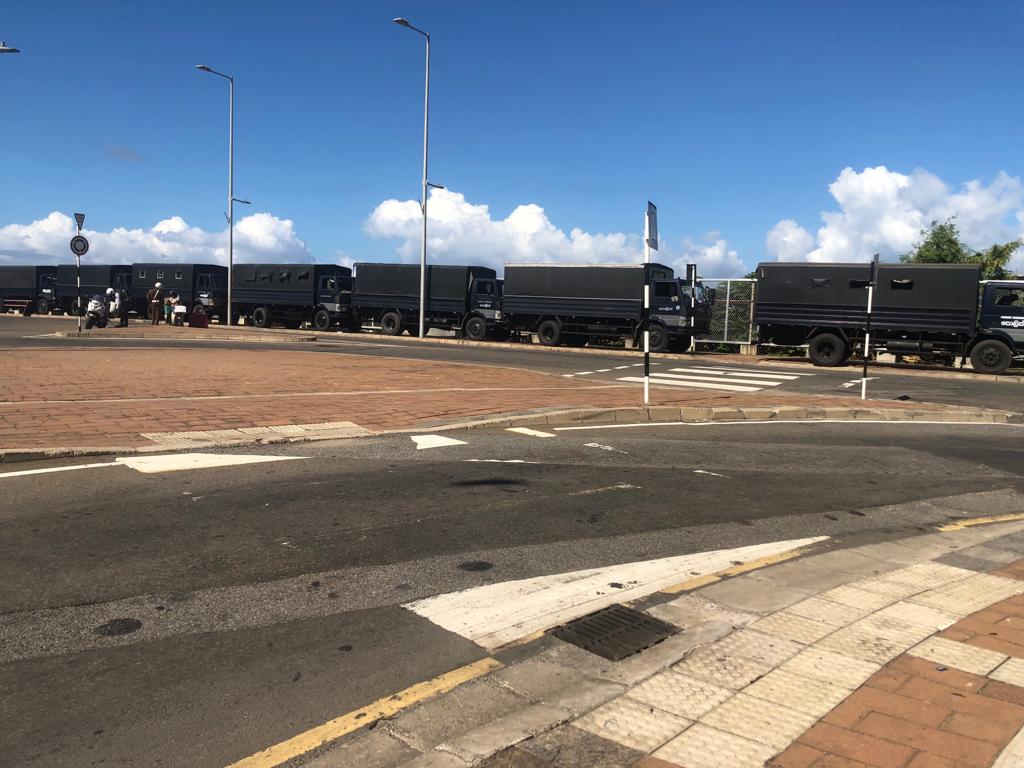 The BASL views with grave convern any attempt to disrupt in whatever manner what is a peaceful protest by the people of this country. Any such attempt will have grave repercussions for the country, its democracy, its economy and the rule of law.
Bar Association of Sri Lanka called on the Government to desist from taking any steps to disrupt a legitimate exercise of freedom of dissent of the people.