The Jaffna Kings become the first side to qualify for the 2nd edition of the Lanka Premier League LPL 2021 playoffs. Jaffna Kings won the LPL 14th Match against Dambulla Giants by 7 wickets and cruise into Playoffs.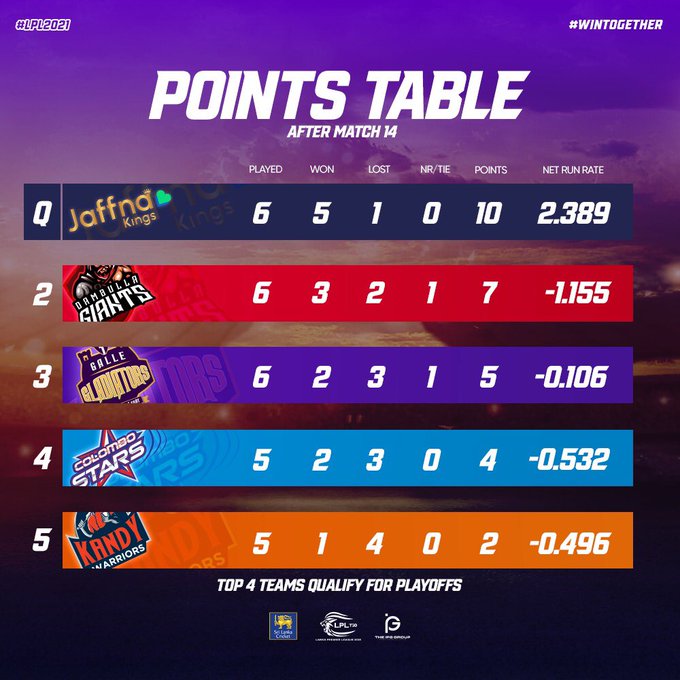 The first round of the tournament, which will consist of 20 games will be played at the RPICS, Colombo before it moves into MRICS, Hambantota to proceed with the final round games.
The finals of the League will be played on the 23rd December 2021 at the MRICS, Hambantota, whilst this year's tournament has 24th December, as a 'Reserve Day' dedicated for the finals.
The Lanka Premier League 2021 which is Sri Lanka's topmost domestic tournament, with an international flavor, will consist of 24 games and will see the participation of topmost domestic and international cricketers.