Twitter gives Sinhala and Tamil hashtags and emoji for Sinhala and Tamil New Year. The hashtags #අලුත්අවුරුද්ද #අවුරුද්ද #சித்திரைப்புத்தாண்டு #பிலவவருடம் included with a Emoji of a colorful shirt. Twitter first introduced these emojis in 2021 with an Elephant. Earlier Twitter introduced Emojis for Vesak and StayHome.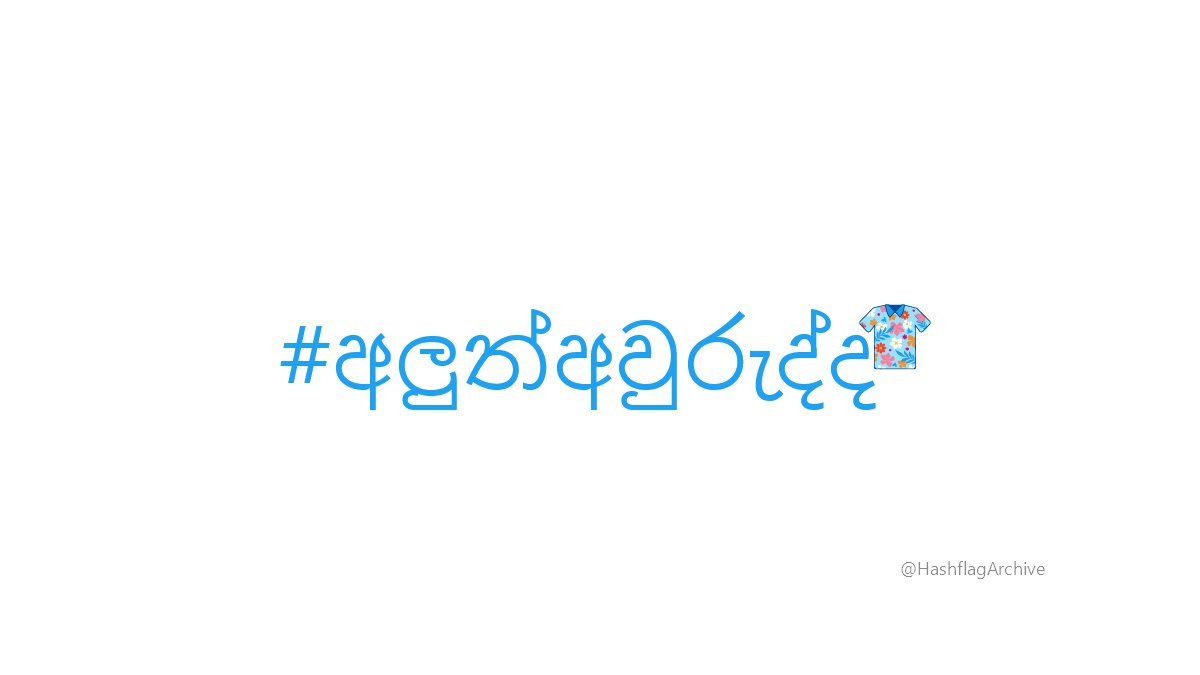 Sri Lankans across the country prepare to celebrate the Sinhala – Tamil New Year (Aluth Avurudda) in 2022 April 13 and 14.
Sinhalese New Year, generally known as Aluth Avurudda (Sinhala: අලුත් අවුරුද්ද) in Sri Lanka, is a Sri Lankan holiday that celebrates the traditional New Year of the Sinhalese people in Sri Lanka. It is a major anniversary celebrated by not only the Sinhalese people but by most Sri Lankans. The timing of the Sinhala New Year coincides with the new year celebrations of many traditional calendars of South and Southeast Asia. The festival has close semblance to the Tamil New year and other South and Southeast Asian New Years. It is a public holiday in Sri Lanka. It is generally celebrated on 13 April or 14 April and traditionally begins at the sighting of the new moon.