According to Sri Lanka Tourism Development Authority stats only 62,000 tourists have arrived in Sri Lanka in the April month of this year. Over 106,000 tourists arrived during March month to Sri Lanka. Industry experts say, April is generally less touristy than March month but the drop is unusual as this is due to the current economic and political crisis in Sri Lanka.
Provisional data released by the Tourism Ministry, shows arrivals fell by about 40% to 62,980 in the April. In contrast March attracted a record 106,500.
During the April month, most of the tourists have come to Sri Lanka from the United Kingdom , India and Germany. Accordingly 11,539 tourists have arrived in Sri Lanka from the UK, 8678 from India and 6088 from Germany during the April month.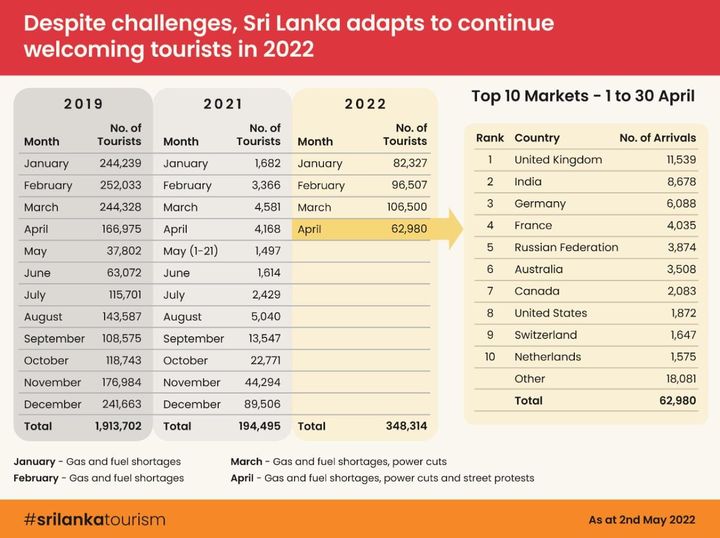 According to industry experts, economic crisis, political crisis, ongoing protests, power cuts, shortage of fuel and essential commodities and travel advisories are the main reasons for this huge drop of tourists arrivals in Sri Lanka.