Today July 3rd is the International Co-operative Day. Co-operative Day #CoopsDay is an annual celebration of the co-operative movement observed on the first Saturday in July since 1923 by the International Co-operative Alliance. Rebuild Better Together – International Day of Cooperatives 2021. The International Labour Organization ILO is marking the International Day of Cooperatives on July 3.  ILO Sri Lanka's LEED+ Project is helping create livelihoods and build resilience for communities in the Northern Province through Cooperatives (Coops).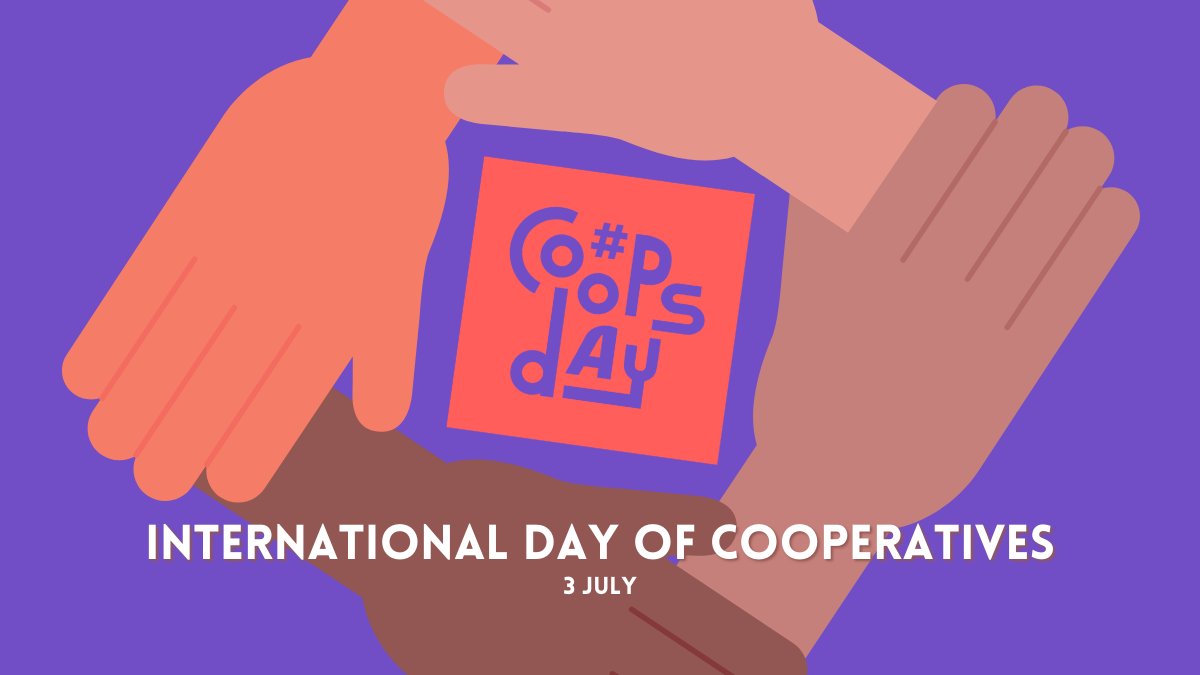 Founded on bringing together people for mutual benefit, Coops have often played a key role in rebuilding communities after a crisis. With the global pandemic underlining the need for solidarity, the relevance of these people centric enterprises is greater than ever.
The International Labour Organization (ILO) has a rich history of working with Coops both at a global and national level. For ILO's flagship LEED+ (Local Empowerment through Economic Development and Reconciliation) project, implemented in the Northern Province of Sri Lanka, Coops have been among the key entry points to reach out to local communities, as well as understand their livelihood means and affiliations to economic value chains.
"With accumulated experience from a decade of work with Coops, the LEED+ project presently focuses on the agriculture and fisheries sector. We are working with numerous partners and policy makers toward scaling up Coop business models and approaches alongside enhancing local ownership," says Thomas Kring, Chief Technical Advisor, ILO.
LEED+ has been instrumental in building resilience of agricultural producers to a range of vulnerabilities including extreme weather events, price fluctuations, crop disease, and other external shocks. The project facilitates access to climate resilient crops, knowledge inputs on increasing productivity and minimizing post-harvest loss, and improving irrigation systems for year-round cultivation. The project's support to integrate Coops in the groundnut, and black gram supply-chain, as well as expand market linkages through private sector partnerships, has allowed farmers to bypass intermediaries, earning a better and stable income even amidst the pandemic.
Through its active engagement with Coops, NAQDA (National Aqua Culture Development Authority), and other stakeholders, LEED+ has supported 14 Coops across Mannar, Kilinochchi and Jaffna successfully engage in sustainable sea cucumber farming. The benefits of the increased employment opportunities has multiplied beyond the 350 individuals, including vulnerable women, who are members of the Coops, positively influencing the livelihoods of all those engaged in sea cucumber farming in these areas.
Having identified the need for business development services ranging from establishing market linkages to technical advice on business plans, coop education and training to financial guidance, LEED+ is supporting the Kilinochchi District Coop Council to take leadership on providing such services, resulting in more stable business continuity for Coops amidst COVID-19. In light of travel restrictions, and need for physical distancing measures, working together with the Department of Agriculture and NAQDA, the project is also facilitating digitized solutions to provide technical and extension services to small scale agricultural and fisheries producers.
"With new challenges amidst the pandemic, the resilience of Coops for business continuity, better serving their members, and facing evolving market dynamics is of essence. LEED+ is helping build this capacity. Through access to knowledge, training, and expertise on increasing competitiveness, Coops will be better equipped to devise tailored and agile solutions to challenges faced, enjoy ownership, be market driven, and be self-sustaining over the long term even in the absence of the project," says Simrin Singh, Director, ILO Country Office for Sri Lanka and the Maldives.
Amarasingham Ketheeswaran, President of the Kilinochchi District Cooperative Council says, "We are in the midst of a period of transition for the Coop sector. Educating Coops in the North is vital to keep them exposed to the new normal by introducing new technology and resilient ways of business continuity. The Coops have a great potential to contribute to employment creation catering to the demands of future of work in this country."
The LEED+ project was also instrumental in the formulation of the national policy on cooperative development for Sri Lanka of 2019 well aligned with ILO's Recommendation 193 on promotion of cooperatives (2002). Commenting on this, Ms. Singh adds, "The ILO has supported the development of a cooperative policy in Sri Lanka and stands ready to assist the government with its implementation. The policy is an essential framework in driving forward the Coop sector; its earliest implementation would advance decent work in the labour force and create greater economic prosperity. Employment creation, local economic development, and improvement of livelihoods for rural population are at the core of fully realising the potential of Coops, embodying a human-centred recovery approach essential for these challenging times."
Supported by the Australian Government Department of Foreign Affairs and Trade (DFAT) and the Government of Norway, the LEED+ project is part of the ILO's global Jobs for Peace and Resilience programme.
3 July 2021, Colombo (ILO News)