Sri Lanka records the lowest single-day coronavirus cases after 80 days as only 1159 COVID cases reported.
According to official stats Sri Lanka's weekly average of PCR tests count show about 8,500 per day. Test positivity rate has decreased to 17%. It was around 35% during early September.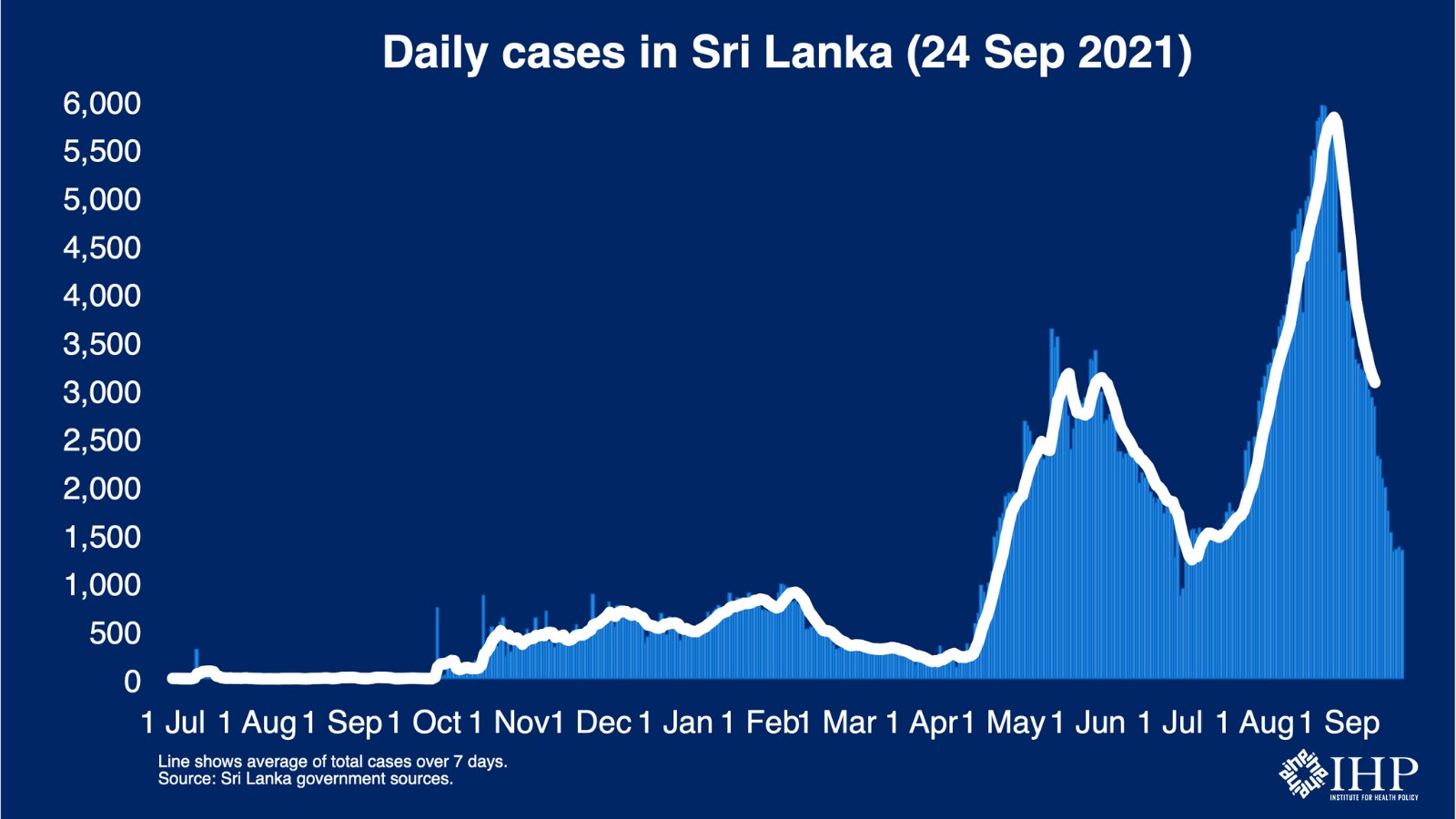 Sri Lanka has reported 512,531 COVID-19 cases out of which 453,689 patients have recovered and been discharged from hospitals. Meanwhile the active patient count has decreased to 46,233. A total of 12,609 deaths have been reported from the virus.