Update – Political record of holding Prime Minister Post 6 times, Leader of the UNP Ranil Wickremesinghe sworn in as Prime Minister before President Gotabaya Rajapaksa a short while ago.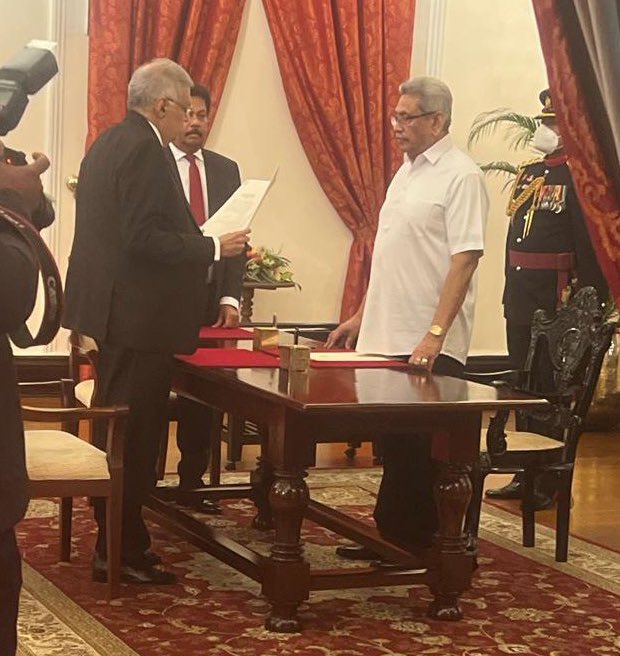 It is reported that the Leader of the United National Party Ranil Wickremesinghe is to be appointed as the new Prime Minister on May 13. It is said that a large number of Sinhala, Tamil and Muslim parliamentarians have come forward to support Ranil Wickremesinghe, reports NethNews and Lankadeepa.
According to multiple political sources, President Gotabaya Rajapaksa has requested the leaders of several political parties to accept the post of Prime Minister, but they have not accepted the challenge due to the prevailing economic situation in the country.
During the discussion Ranil Wickremesinghe explained in detail that he has a plan to relieve the people of the country from the economic pressure they are facing.
Accordingly, a number of Members of Parliament have decided to support Ranil Wickremesinghe as the new Prime Minister.