A large oil slick surrounding the damaged container ship in Sri Lanka has been captured in satellite images. The X-Press Pearl began to sink on 2 June after a fire broke out on board. The ship was laden with chemicals.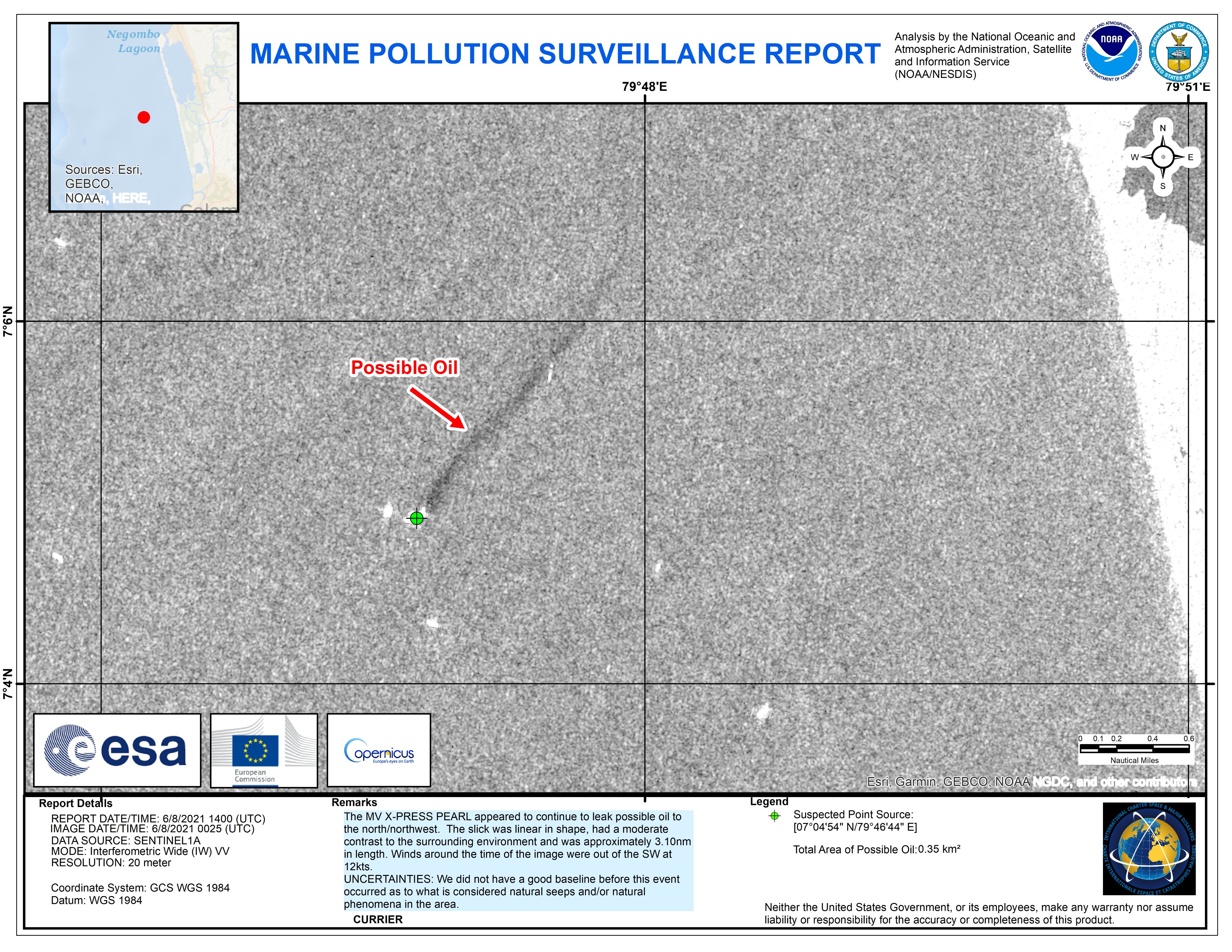 The incident has been described as Sri Lanka's "worst marine ecological disaster". Images showing dead turtles washing ashore and beaches covered in plastic pellets have emerged as authorities issued a ban on fishing in the area.
Now, satellite images reveal a huge oil slick has poured into the water surrounding the damaged vessel. The images, taken on Monday, show the slick is several hundred metres long. Although a part of the ship has sunk to the seabed, large sections of the wrecked ship can also be clearly seen in the images.
Via – SkyNews