'Anonymous,' a Hacktivist group, has declared a "Op-SriLanka" "cyber war" against Sri Lanka. The hacking collective's goal, according to their tweets, is to expose corruptions in Sri Lanka and deactivate government websites. Sri Lanka Police official website was also targeted by the group.
According to Cyber Security Specialist Asela Waidyalankara, http://gov.lk, http://police.gov.lk, http://ratnapura.mc.gov.lk, http://Immigration.gov.lk and a number of other websites were targeted during past few days. Most of the attacks were denial-of-service (DDoS) attacks.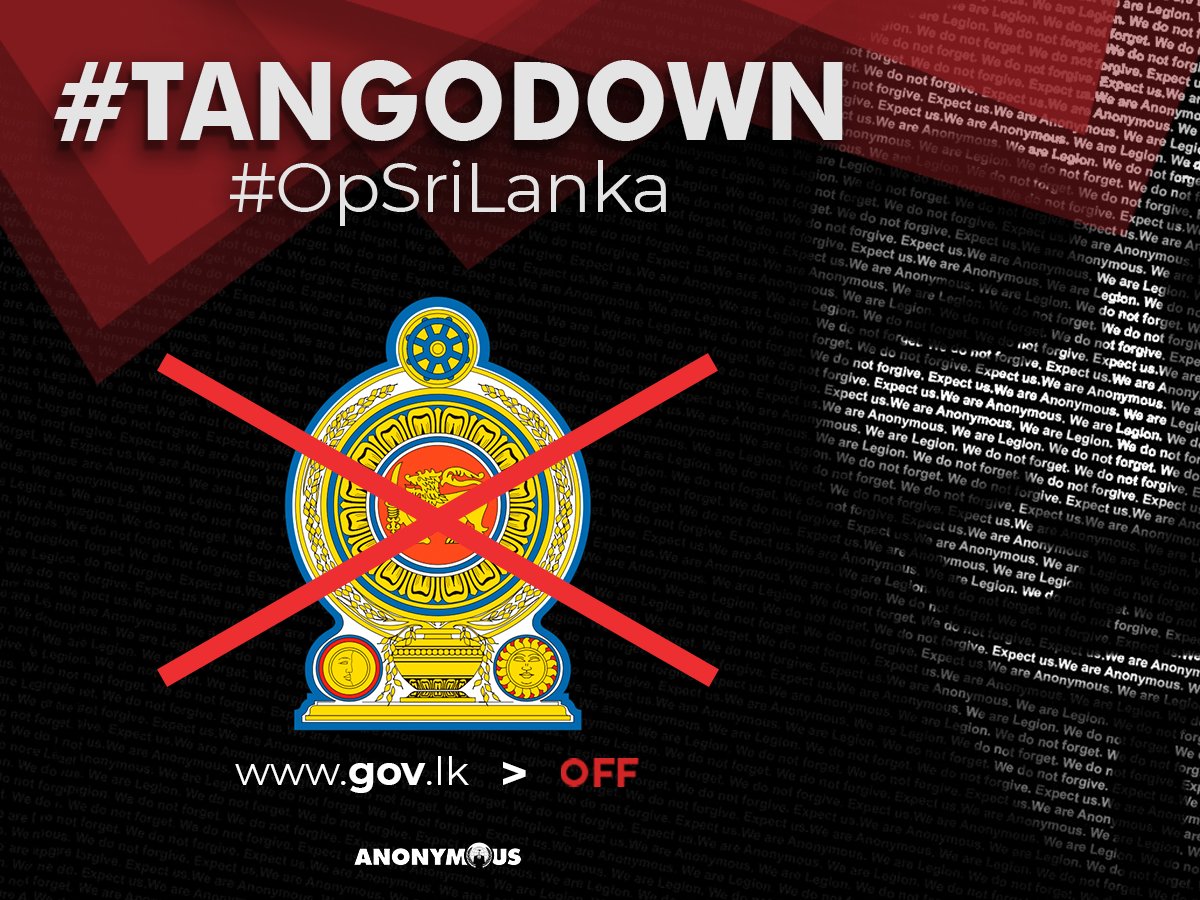 "These cyber attacks should not be taken lightly. They have the potential to launch more cyber attacks in the future" told Cyber Security Specialist Asela Waidyalankara to 'LankaXpress'.
"Government agencies and private firms should be more concerned about the cyber attacks" he further said.
" If you have any websites with [.]LK Domains now would be a good time to check on them and ask your IT admin if everything is okay, I urge anyone to check their networks & SheildUp" advice Waidyalankara.
Anonymous: the hacker collective is believed to have attacked multiple TV channel websites. One of the website of Derana Media Network '24.adaderana.lk " down for a while on April 21 believed to be a cyber attack of group called "Sri Hub Dev". The website has been down for a while and after a while it recovered.
Recently Sri Lankans posted with hashtags #AnonymousSaveSriLanka to Anonymous groups. On April 3, President's official website https://president.gov.lk appears offline. (LankaXpress.com)